About Burgan Real Estate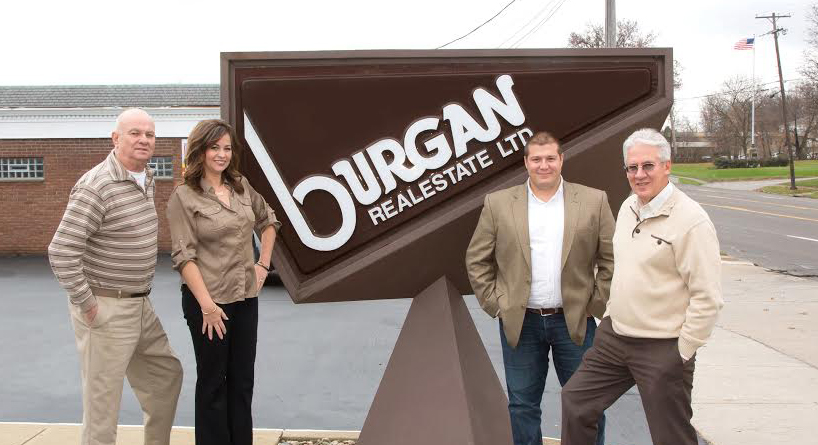 Burgan Real Estate, the Mahoning Valley's largest locally owned and operated real estate company, has been making life better for residents and the community for over 40 years. Founded in 1977 by John Burgan and Leon Turek, Burgan Real Estate has grown to be one of the area's most successful, independent brokerages by maintaining the highest standards of integrity, honesty, and transparency.
Now, second generation owners, Patrick Burgan and Sue Filipovich, lead the next group of Burgan Bunch agents and its Better with Burgan culture, emphasizing the same family mentality and principles the company was founded upon. The two have created a proven and unique approach to home buying and selling that has earned them the distinction of being the third largest real estate company based on market share in Mahoning County.
With over 40 agents, three offices (Boardman, Canfield and Liberty) and the first to hold the title of the Official Real Estate Partner of YSU Athletics, Burgan Real Estate focuses on not only delivering accountable real estate solutions for residents of the Mahoning Valley, but also in creating memorable experiences and supporting the local community by truly making everything we touch...well...better. Come see how buying or selling your home is Better with Burgan.
If you would like more information about our Trumbull and Mahoning County real estate firm, contact us today.
Testimonials
" We couldn't have chosen a better agent to help us get back to our home town. As the search was challenging it was Jessica who found our dream home. Always quick to respond, always helpful, educated us along the way and went above and beyond to make our process a simple one. If you're looking for someone to help you buy or sell your home call Jessica you'll be happy you did! "
- Misty P.
" We loved working with Jessica! We worked with Jessica in the sale of our home, her expertise and knowledge in real estate made the whole process very smooth and enjoyable. She was available with any questions or concerns during and after the sale. If you are either looking to buy or sell your home "
- Lauren G.
Previous
Next